This is a great opportunity for you to learn social media and search marketing to help build your business and manage your brand online. Two days of intense search marketing and social media training from some of the most respected professionals in the industry. Whether you're tasked with managing the search marketing and social media marketing and need to make a decision on an agency and manage that agency, or if you're a small business or startup and want to understand how to grab those free leads to help grow your business and increase your return on investment successfully.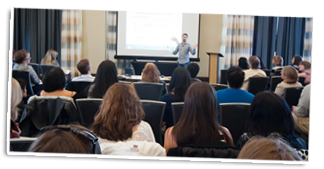 Facebook Advertising
Google Analytics
Understanding SEO
Paid Search Marketing
Understanding Your Users
Advanced Social Media
Day 2 of this seminar (because I was sick on day 1) was one of the most informative, practical and helpful workshops I have attended. Jenn has a way of bringing together presenters who are smart and care about helping people learn. Jenn and each speaker fostered an atmosphere of openness where all questions are okay and people speak up. Made some great connections, too!      — Anne Devine, Author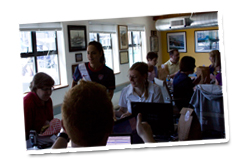 Past speakers included Ian Lurie (CEO of Portent Interactive), Christi Olson, and David Evans Ph.D.. All of whom covered topics around what is social media and what is search marketing from beginner to advanced paid search techniques, analytics (Google and Omniture), tying social media with SEO, and examining other avenues with new technologies including mobile and the latest social sites popping up all over.
We bring experts from large and small corporations that can help you in your social media marketing training and your overall online marketing strategies.
This workshop series is designed with the working professional in mind. We understand how difficult it is to get the social media education you need. We schedule them for just 2 days so that you aren't stuck having to take too many days out of your work week.